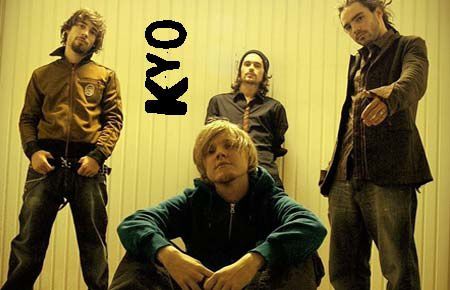 Here in England, the A-Level results came out today and I had to get up at some un-earthly hour to collect mine. Back in April I fell down with an illness and one of the side-effects was a loss of hearing. I could hear, but there had been a build up of fluids in my ears which meant I couldn't hear well. Why is this important? Well, I took my French Speaking Exam around the same time, and let's just say I wasn't a happy bunny when I left the examination room. I really struggled to hear her and so fully expected lower than a C in French when I arrived to pick up my grades today. Therefore, for me, a B in French was something completely unexpected and I'm now more cheerful than I thought I would be.
So let's celebrate by looking at some of my favourite french names starting with B, from which Béatrice was disqualified because I covered Beatrix yesterday:
Baudouin
The French form of Baldwin. Whilst I won't deny I can never see myself liking Baldwin, I think Baudouin is a pleasure to say. The name Baldwin means brave friend.
Belle/Beau
Whilst neither are technically French names, they are both french words meaning beautiful. I may not like Bella thanks to the Tweenies, but I do believe Belle is one of the loveliest names out there, considering she's not as long as others. Beau is the masculine form of the name and again, I love his simplicity.
Benoit
The French form of Benedict. The lead singer of French pop-rock band Kyo is a Benoit, which my sister's French textbook can't get enough of – they come up whenever a music topic does. Most of my French class have Kyo on their iPod, if not to please the teacher, who's a closet fan. The name Benedict comes from Latin and means blessed.
Bérengere (there should be a grave accent on the second to last e)
The name of a notable French archer, which I only knoew because my last French exchange partner was into archery. The name comes from the Ancient Germanic name Berengar, which itself derives fromt wo parts:
bern, meaning bear
gar, meaning spear
Richard I of England's wife was a Berengaria, another form of the name.
Bernard
You say ber-NAHRD, I say BUR-nerd and the French say ber-NAR. What I especially love about this name is the potential to use Ned as a nickname. I also grew up with The Wombles, which was narrated by Bernard Cribbins, and Bernard's Watch, whereby young Bernard had a watch with which he could stop time. The name itself means brave bear.
Boniface
A little Boniface appears in The Thief Lord by Cornelia Funke, a book I read as a child. He was nicknamed Bo, which completely wins the name over for me. This comes from the Latin name Bonifatius, which came from the latin elements bonum, meaning good, and fatum, meaning fate, so the name as a whole means good fate.
Brice
Comes from the Latin name Bricius which could means speckled, which is quite a sweet meaning especially, as a redhead, I'm covered in speckles and freckles. In 2005, the french film Brice de Nice was released, centering on the epongmous character. A surfer, he waits for the perfect wave, but Nice lies on a waveless part of the Mediterranean Sea.
Bruno
Comes from the Germanic element brun, meaning brown and is not strictly solely a French name, seeing use in many European countries. The best known Bruno is now likely to be the Sacha Baron Cohen character, which shouldn't discourage people completely from the name, but I admit that it should be carefully considered eitherway.